Adam Hoybjerg, DDS
I love my job! I get to talk to and develop relationships with the most amazing people, and at the same time provide treatment that will influence the rest of their lives. One of my major goals in this process is to help my patients develop confidence through their smile.
It is a lot easier to be happy when you're smiling. I want my patients to laugh and not have to cover their mouths. I want my patients to see pictures of themselves and think to themselves "Wow, my smile looks amazing!" I want my patients to become experts at taking selfies because they love their smile so much. And I want my patients to have confidence that their bite is healthy and that will allow their teeth to last a lifetime.
I have seen so many patients develop a love for how their smile looks and feels. I feel so lucky to be part of such an important aspect of confidence and happiness as creating amazing smiles for my patients.
Education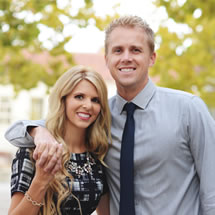 Bachelor of Science in Neuroscience – Brigham Young University
Doctorate of Dental Surgery –

University of Oklahoma

Orthodontic specialist residency – University of Oklahoma
I feel a great sense of responsibility in being an orthodontist. I understand it takes great trust for a patient or parent to give me the responsibility to care for something as special as a smile. I value this trust and realize I have a great duty placed on me. In order to provide what is "best" orthodontically, I work very hard on continuing to learn as much as I can about the most advanced possible treatment methods.
I make a point of attending continuing education courses, conferences, and study clubs with dental colleagues, and reading as much orthodontic literature as possible, to keep my knowledge and skills current. I find great joy in bringing this knowledge to the clinic every day and delivering top-of-the-line treatment based on proven techniques.
Publication
I think it is important to not only learn from the great orthodontic knowledge available, but to help in providing new important information. During my residency, I performed a research project to learn how teeth move after braces are taken off. This research was published as the featured article in the prestigious American Journal of Orthodontics & Dentofacial Orthopedics, which is distributed world-wide.
I have been asked to lecture on and present this information and believe it has helped me understand not only how to create a beautiful smile but maintain its beauty for a lifetime.
Download Dr. Hoybjerg's original article from the American Journal of Orthodontics & Dentofacial Orthopedics: >>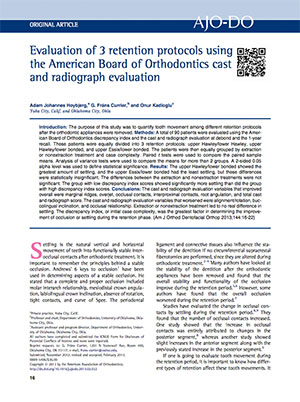 Professional Memberships
American Dental Association
American Association of

Orthodontist

s
Pacific Coast Society of Orthodontists
California Dental Association
Butte Sierra District Dental Society
Personal Life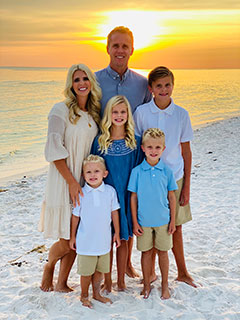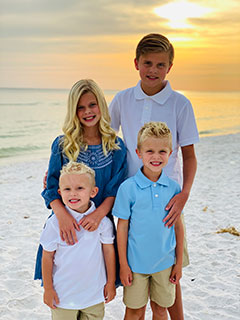 I grew up in American Falls, Idaho and Granite Bay, California. I love living in northern California along with my wife Whitney and our four children. Our oldest son, Troy, has a passion for golf, football, and basketball. Our daughter, Ivy, loves anything girly, including lipstick, high heels, and babies, and she enjoys art. Our little boy, Benson, loves cars and tries to keep up with his siblings. We recently had another boy, Henry, who is one of the happiest babies. He gives out smiles like candy. We all cannot get enough of him. If I'm not at work, you'll most often find me building memories and laughing with my family.
I enjoy playing basketball, golfing, attending sporting events, hunting, and fishing. I am active in my church community and feel it is very important to serve our neighbors and those we come in contact with every day. I went on a two-year mission for my church, during which I learned the importance of service and became fluent in Spanish.